Local 247 Steward Paul Feijoo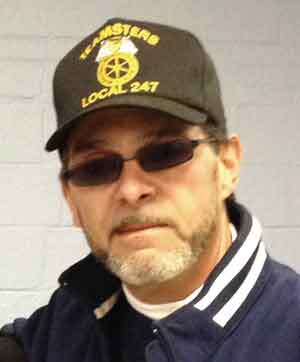 Local 247 Advanced Disposal Steward Paul Feijoo has demonstrated his support for a strong and effective Union through his leadership and actions on the job.
Brother Feijoo has fought long and hard to make a difference at his workplace and recently helped bring closure to a lengthy contract battle. Local 247 had been in negotiations on a first contract at Advanced Disposal for three years. These were very difficult negotiations, both for the Union and the members. During those times when it seemed like an agreement was impossible, it was Paul Feijoo who kept the rank-and-file motivated, united and informed.
Finally, in January 2014, Advanced Disposal members voted unanimously to ratify their first contract with Teamsters Local 247.
Michigan Teamsters Joint Council #43 acknowledges the outstanding leadership of Local 247 Steward Paul Feijoo and thanks him for his determination to enhance Teamster strength.