Local 243 Steward Ken Steinmiller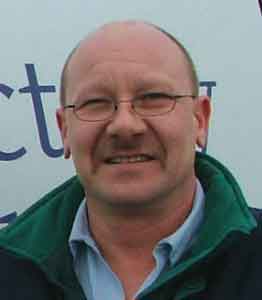 Each Teamster Steward does a commendable job everyday as they fight to protect the rights, jobs and benefits of rank-and-file members at their workplace. Union Stewards are a valuable part of our team and each does a remarkable job of showing the value of Teamster membership.
Local 243 Sears Steward Ken Steinmiller is recognized for going above and beyond the call of duty in a much more heroic manner recently, and his quick thinking helped save the life of an elderly woman in need.
Friday, November 14, 2014 started off as just another ordinary day. Steinmiller received a call from a fellow technician at the home of two elderly women who needed assistance removing a microwave from a wall for repairs. Always eager to lend a hand, Steinmiller arrived at the home and began working.
Shortly afterwards one of the women came running to the technicians in a panic. Steinmiller rushed to see what was happening and saw the second woman slumped over unconscious. He immediately began performing CPR on the motionless woman while the other woman called 911. However, the woman's accent made it difficult to convey what was happening, so Steinmiller took the telephone, briefed the emergency dispatcher and then resumed CPR. Paramedics arrived a few minutes later and took control at the home.
Michigan Teamsters are proud to call Ken Steinmiller a HERO in the truest sense of the word. his quick thinking and leadership under pressure helped him take charge during the emergency and save the life of a stranger in distress.