Local 299 Steward Richard Breen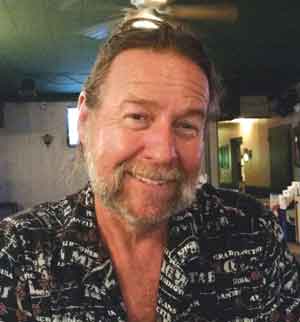 Proudly carrying his Teamster Union card since June of 1972, Local 299Cassens Steward Richard Breen believes so strongly in the Union that he goes above and beyond to educate members about the benefits, values and traditions which have made the Teamsters Union a leading voice for working men and women.

"When you look around Michigan and see politicians trying to divide and conquer, pitting older members against new ones, it is clear that we must step up our campaign to educate members about what it means to carry the Teamster banner," Breen said. "There is a coalition working to destroy unions. Big business and their hand-picked politicians are intervening to dismantle unions and erode the benefits they won for working men and women. If this anti-worker coalition wins, then working families will be the ultimate losers. That is the fight we face."

Breen, a 31-year Local 299 member and Steward for six years, never shies away from calling himself a Teamster. He also has four brothers with strong union ties. One is a current Local 299 member while the other three are UAW retirees.

While attending a Steward training seminar Breen got the idea to take his training to a new level by establishing his own education committee. This committee, unique within Local 299, is comprised of new members as well as veteran members. Breen meets regularly with his group to discuss issues, share experiences and encourage a greater level of personal union involvement.

"The past gave us the jobs, benefits and security we enjoy today, but the future holds the key as to whether or not we keep them," Breen said. "I want to help educate fellow members about the Teamsters Union so that, upon my retirement, I can tell myself that I did everything I could to help pass the torch to the next generation of Teamster members and leaders."